Categories:
Filter:
F.B Mondial Official dealer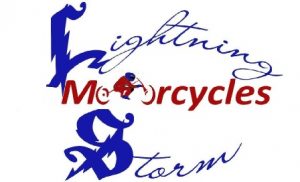 Lightning Storm Motorcycles, offering new and used motorcycles and scooters in Lowestoft and the surrounding areas; as well as nationwide through arrangement. (Previous ownership traded as AR Motorcycles ). We strive to make improvement after improvement in our service and dedication to new and current customers. With a large range of motorcycles and accessories available we offer friendly and helpful service.
We would like to assure you that we will do our utmost to welcome new customers with a smile and excellent service. Whether you need a new bike, used bike, quad, clothing, helmet, service, repair or MOT, we value your custom and hope you will return again and again. 
Address
Harrod Close Horn Hill Works
NR33 0PX, Lowestoft, Suffolk, GB
Opening Hours
Monday: 09:00 – 18:00 o'Clock
Tuesday: 09:00 – 18:00 o'Clock
Wednesday: 09:00 – 18:00 o'Clock
Thursday: 09:00 – 18:00 o'Clock
Friday: 09:00 – 18:00 o'Clock
Saturday: 09:00 – 17:00 o'Clock
Sunday: Closed – Closed o'Clock

Opening Hours
Monday: 09:00 – 18:00 o'Clock
Tuesday: 09:00 – 18:00 o'Clock
Wednesday: 09:00 – 18:00 o'Clock
Thursday: 09:00 – 18:00 o'Clock
Friday: 09:00 – 18:00 o'Clock
Saturday: 09:00 – 17:00 o'Clock
Sunday: Closed – Closed o'Clock