Categories:
Filter:
F. B Mondial Official Dealer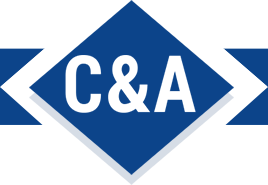 Authorised Dealer for FB MONDIAL. Ride away with your perfect machine from C&A Superbikes in King's Lynn.
Our friendly staff are happy to advise you to ensure your two wheels are the right fit for you both physically and performance wise in order to give you the best from each journey.
Among the many benefits of buying a new or used motorcycle or scooter from C&A Superbikes, is simply the fact buying from an independent dealer gives you far more protection than if you buy privately so you can be assured of a risk free purchase. Moreover we also have all your after care in place such as warranties, finance, an on site training school, servicing and MOT.
Address
The Willows Business Park Saddlebow Kings Lynn
Norfolk PE34 3RD, GB
Opening Hours
Monday: 08:30 – 17:00 o'Clock
Tuesday: 08:30 – 17:00 o'Clock
Wednesday: 08:30 – 17:00 o'Clock
Thursday: 08:30 – 17:00 o'Clock
Friday: 08:30 – 17:00 o'Clock
Saturday: 08:30 – 17:00 o'Clock
Sunday: 10:00 – 17:00 o'Clock

Opening Hours
Monday: 08:30 – 17:00 o'Clock
Tuesday: 08:30 – 17:00 o'Clock
Wednesday: 08:30 – 17:00 o'Clock
Thursday: 08:30 – 17:00 o'Clock
Friday: 08:30 – 17:00 o'Clock
Saturday: 08:30 – 17:00 o'Clock
Sunday: 10:00 – 16:00 o'Clock