Categories:
Filter:
F.B Mondial Authorized dealer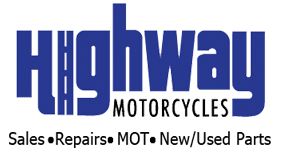 Highway Motorcycles is the leading name for motorcycles and scooters in Wolverhampton. We sell new and used motorcycles and scooters and stock a wide range of clothing, helmets, boots and accessories. Moreover we can try to assist in supplying any spare parts you may require, often with next day delivery. We also carry out Motorcycle MOT's, repairs and servicing.
We have a range of motorcycles to suit all needs and price ranges, from custom bikes and sports bikes to mopeds and everyday commuters. All vehicles are available at our premises for inspection and we accept part-exchange offers for most of our stock.
We are also a motorcycle garage. The purchase of any of our motorcycles will result in the vehicle having a full pre-delivery inspection as well as undergoing a valid MOT test if necessary. We can offer full servicing and repair facilities, MOT testing, tyres and the fitting of spare parts. Our highly trained staff can guide you through every step of buying your bike.
Address
Moseley Street
WV10 6HL, Wolverhampton, GB
Opening Hours
Monday: 09:00 – 18:00 o'Clock
Tuesday: 09:00 – 18:00 o'Clock
Wednesday: 09:00 – 18:00 o'Clock
Thursday: 09:00 – 18:00 o'Clock
Friday: 09:00 – 18:00 o'Clock
Saturday: 09:00 – 14:00 o'Clock
Sunday: Closed – Closed o'Clock

Opening Hours
Monday: 09:00 – 18:00 o'Clock
Tuesday: 09:00 – 18:00 o'Clock
Wednesday: 09:00 – 18:00 o'Clock
Thursday: 09:00 – 18:00 o'Clock
Friday: 09:00 – 18:00 o'Clock
Saturday: 09:00 – 14:00 o'Clock
Sunday: Closed – Closed o'Clock