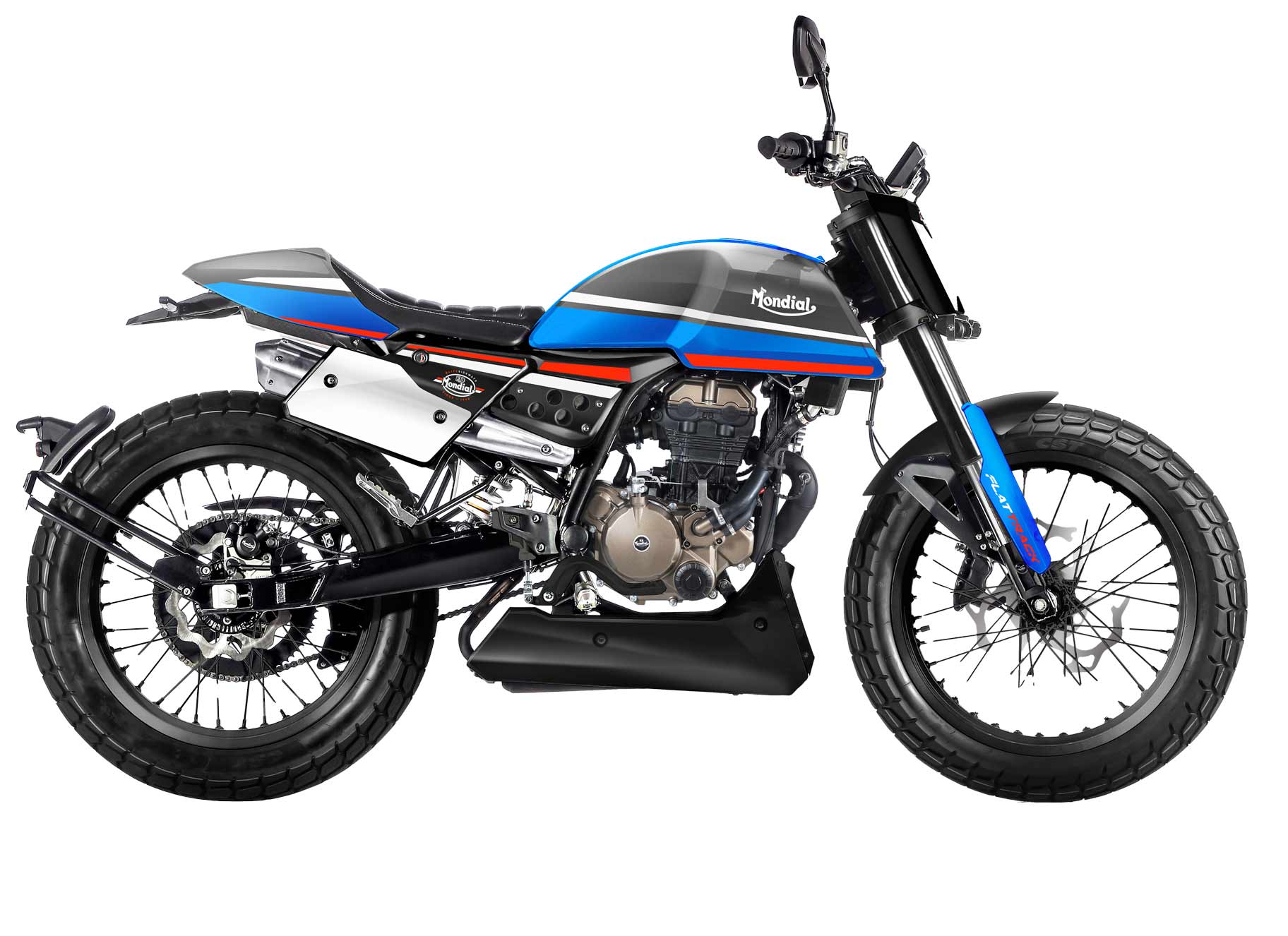 EMOTION AND TECHNOLOGY
on Two Wheels
Flat Track is not only a symbol of freedom and speed but also a showcase of technology.
From the oval track to the road, its 19″ wheels and true Flat Track tires promise full maneuverability. At its heart beats the twin-cam 125cc engine, which, combined with the Dell'Orto fuel system, ensures an unmatched riding experience.
Type: Single cylinder, 4 stroke, DOHC, 4 valves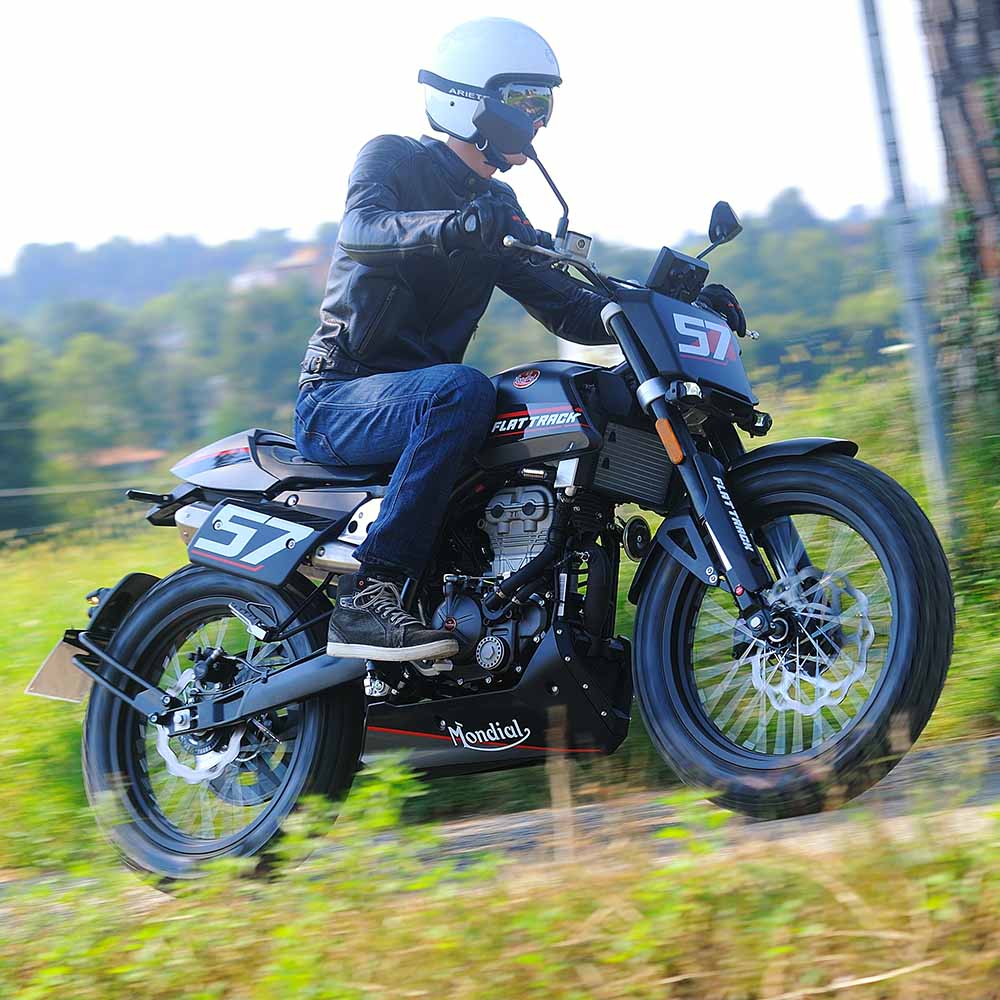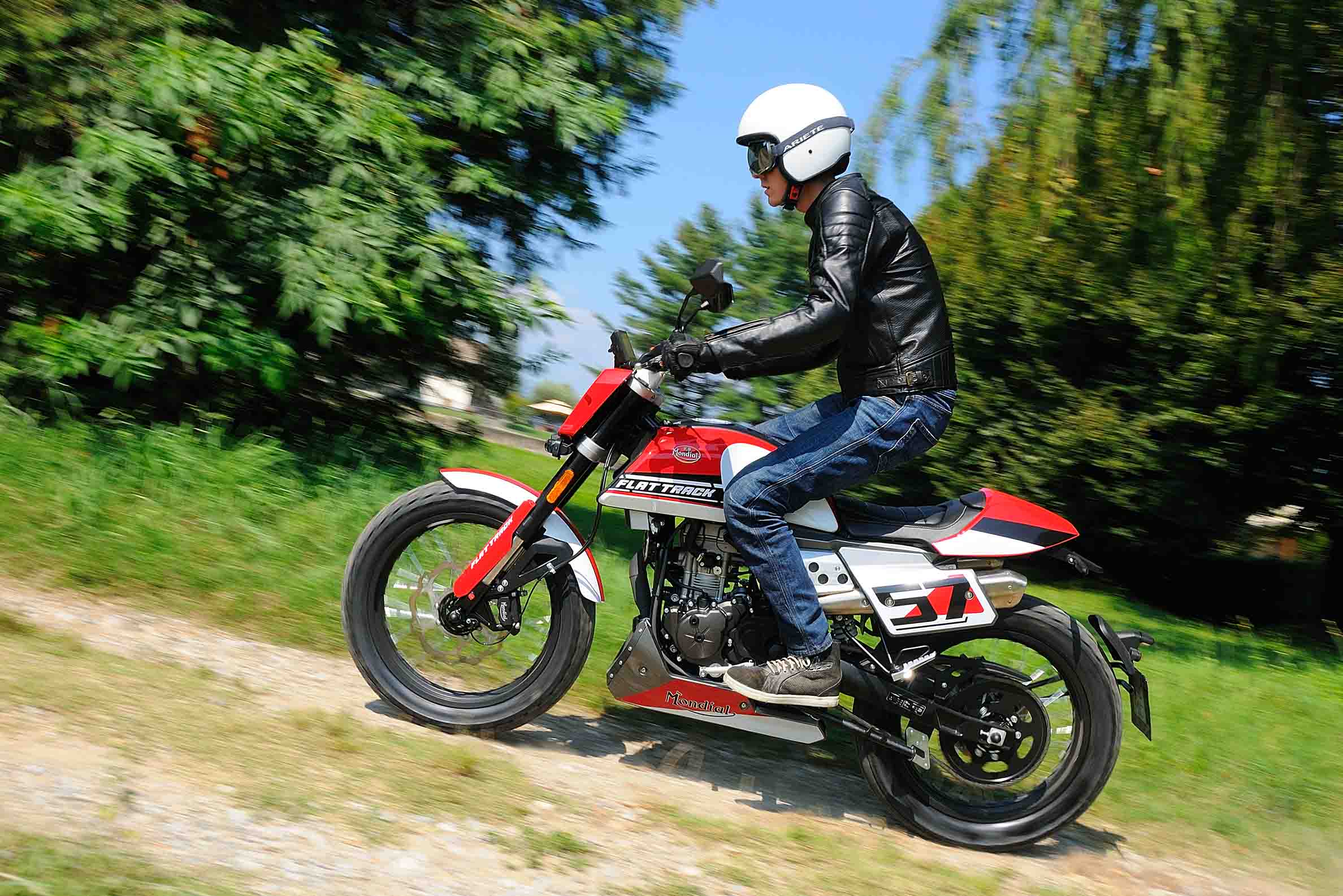 The Union of Performance and Passion
At the core of Flat Track lies a perfect fusion of emotion and technology. With its cutting-edge technical features, such as the customizable TFT display, it becomes an extension of the rider, promptly responding to every need. The passion for the road and the love for speed are perfectly embodied in this motorcycle by F.B. Mondial.
EXPERIENCE THE PURE
ESSENCE OF RIDING