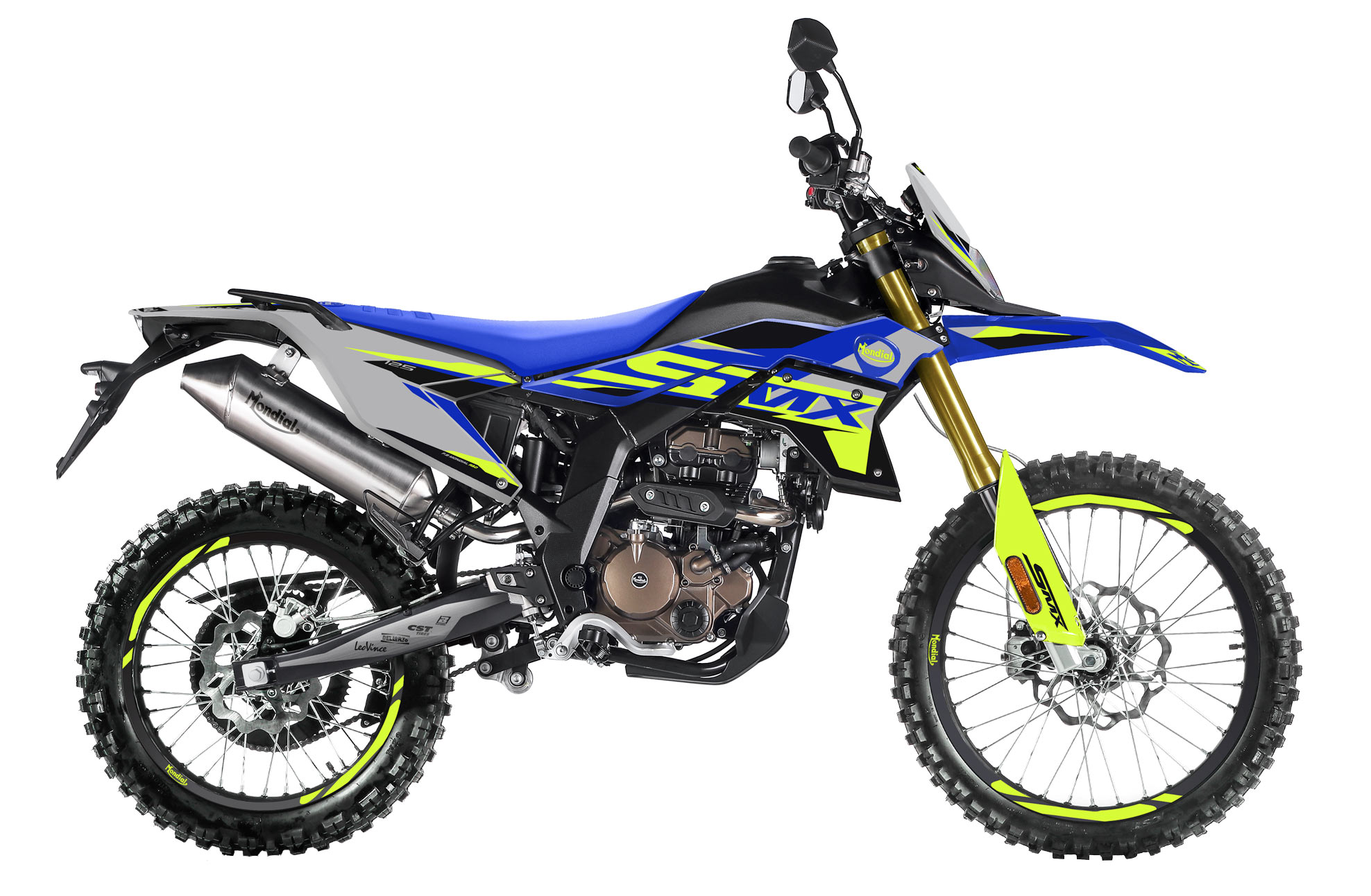 The Enduro Euro 5 from the SMX 125 series is the ideal choice for those seeking adrenaline and adventure.
The long-travel suspensions ensure a comfortable ride on any terrain, from paved roads to rugged trails. And when it comes to power, the twin-cam 125 engine with Dell'Orto fueling guarantees top-tier performance, allowing you to face every challenge with utmost confidence. With its 21/18″ wheels and off-road tires, this bike is ready to conquer any surface.
Type: Single cylinder, 4 stroke, DOHC, 4 valves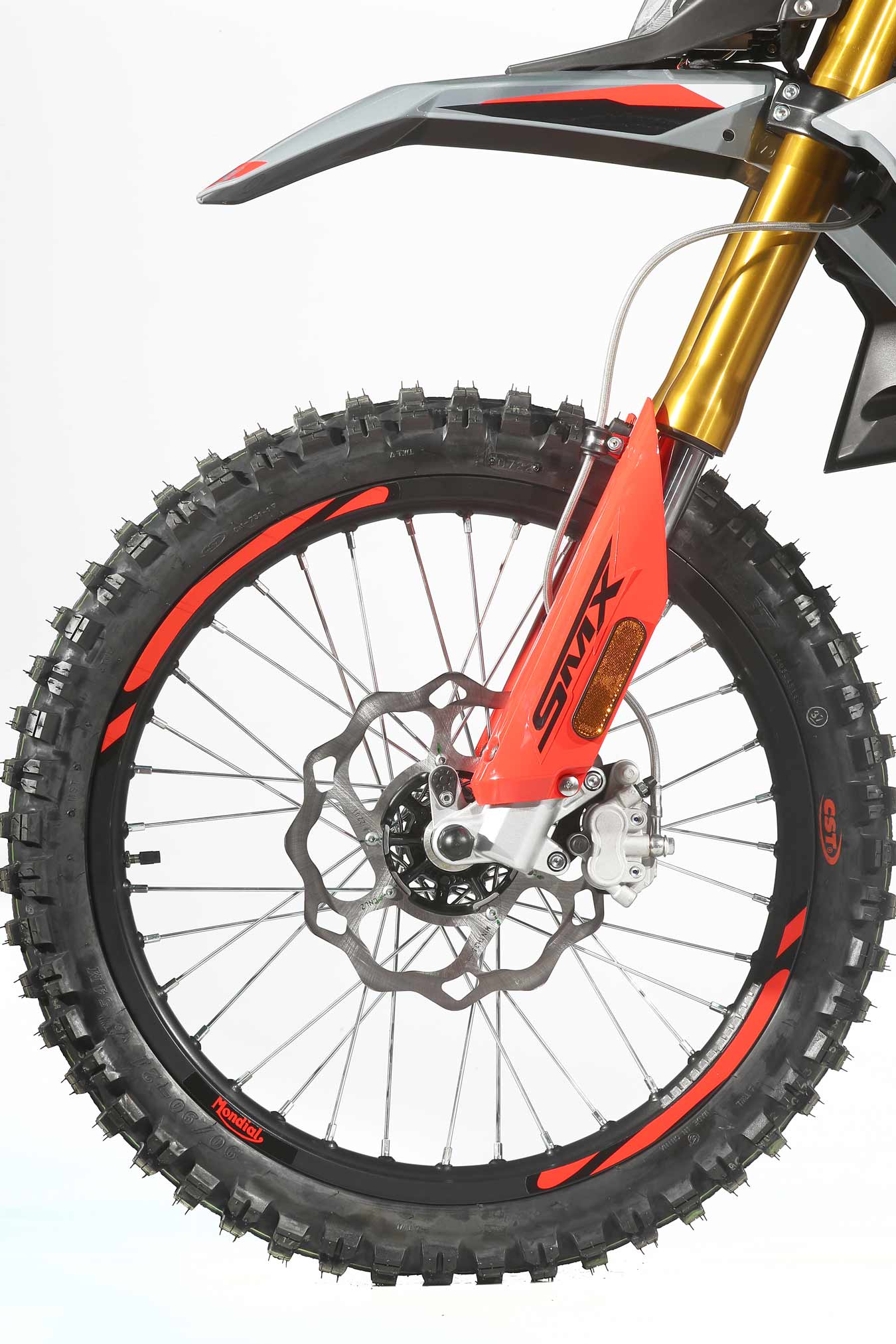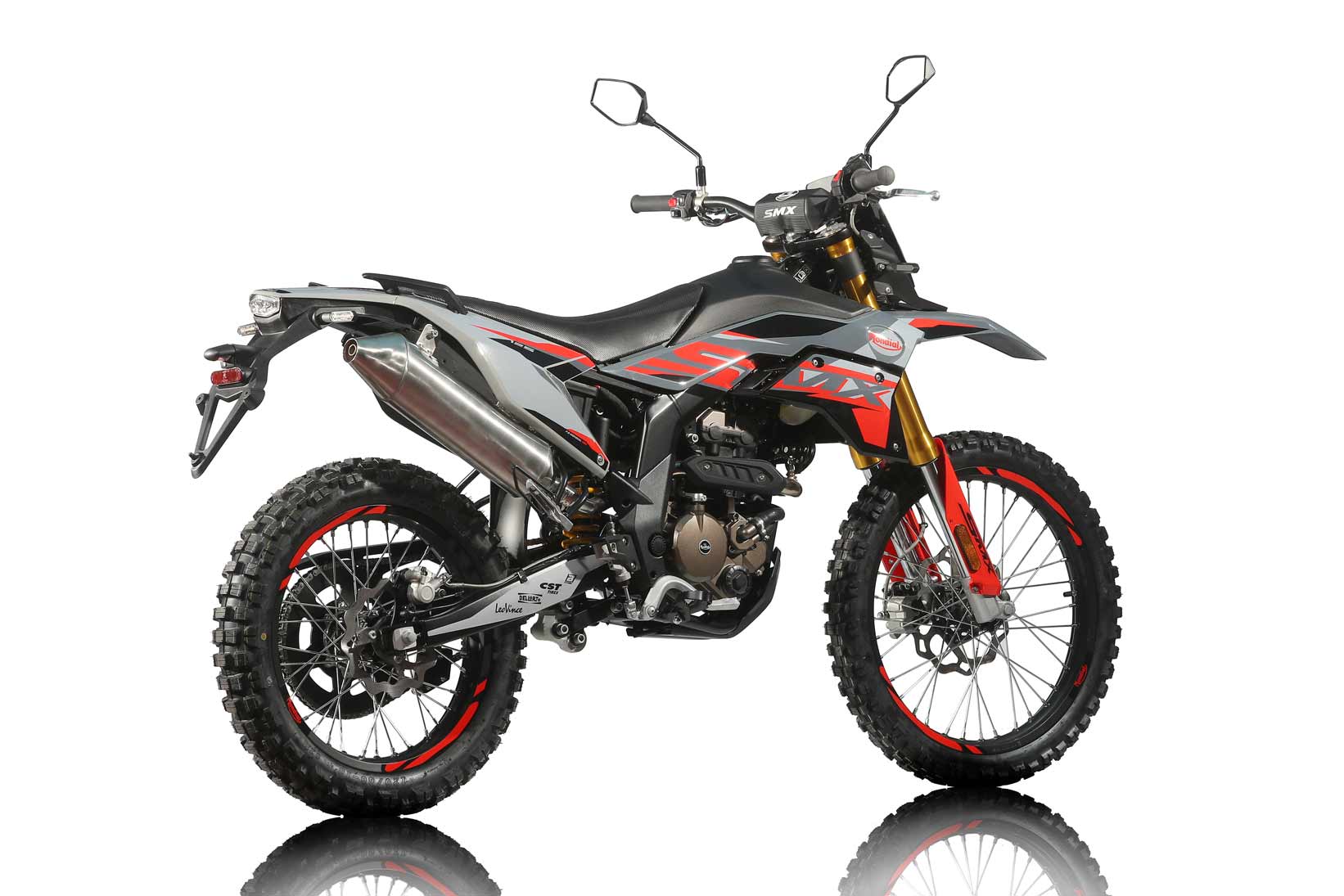 Beyond the Road's Boundaries
Adventure calls and the SMX Enduro is your answer: every journey becomes an unforgettable experience, regardless of the terrain. Whether you're on a paved road or a dirt trail, this bike is equipped to offer you the best performance. The knobby tires and the powerful latest-generation engine ensure agile and safe riding, allowing you to easily overcome any obstacle. When the road ends, the adventure begins. Dive into the unknown and live every moment to the fullest.
EXPERIENCE THE PURE
ESSENCE OF RIDING