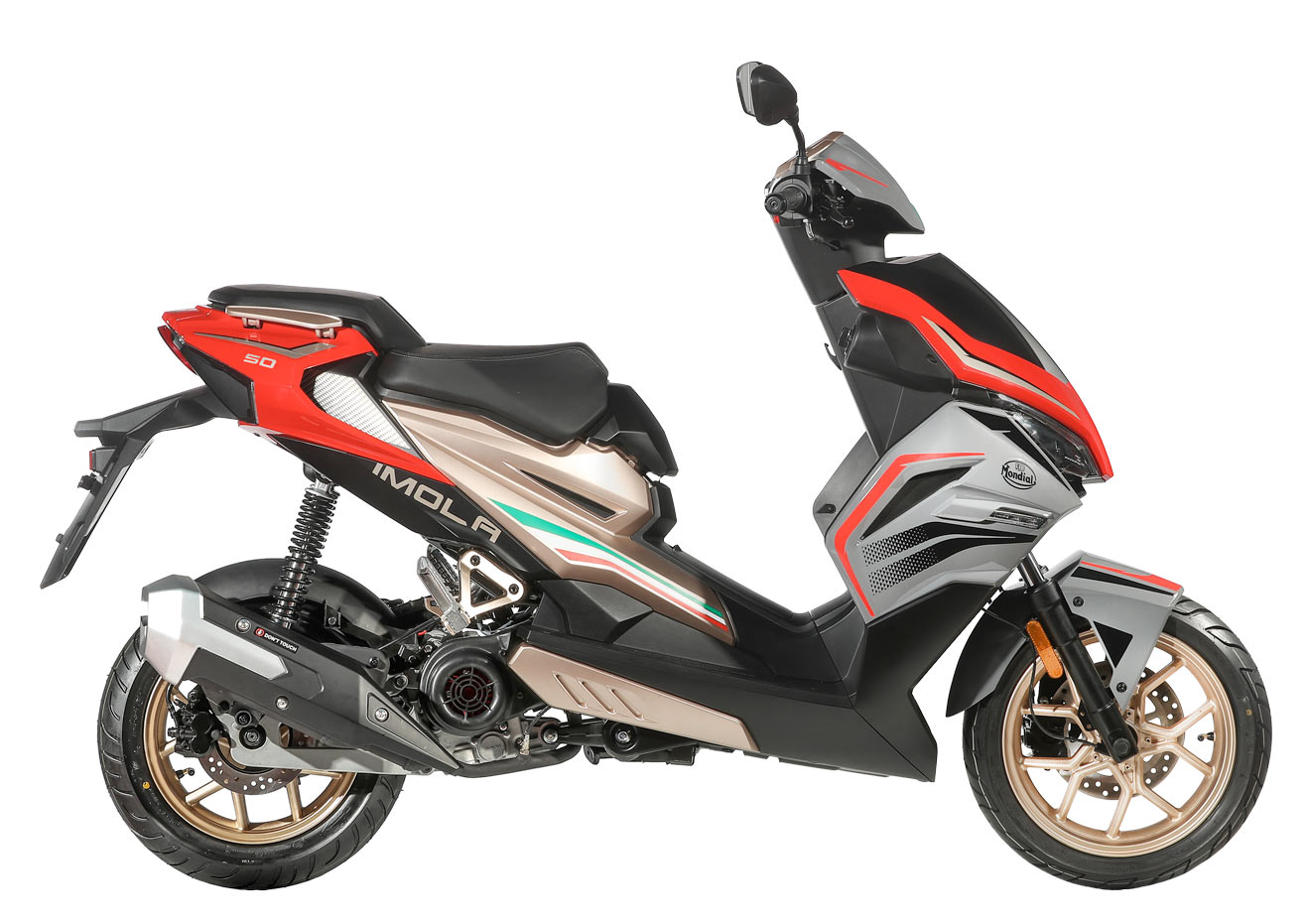 IMOLA 50: The King
of Urban Mobility
Imola 50 is much more than just a motorcycle: it's a riding experience reinvented for city streets.
Equipped with an eye-catching sporty design, it captures attention wherever it goes. But its beauty isn't just skin deep. Beneath its sleek aesthetics lies a 50cc 4-stroke engine optimized to ensure reduced consumption, making it an ideal option for those seeking efficiency without compromising on performance. Plus, with the convenient key-less system, saying goodbye to the traditional key becomes the new norm.
Type: Single cylinder, 4 stroke, SOHC, 2 valves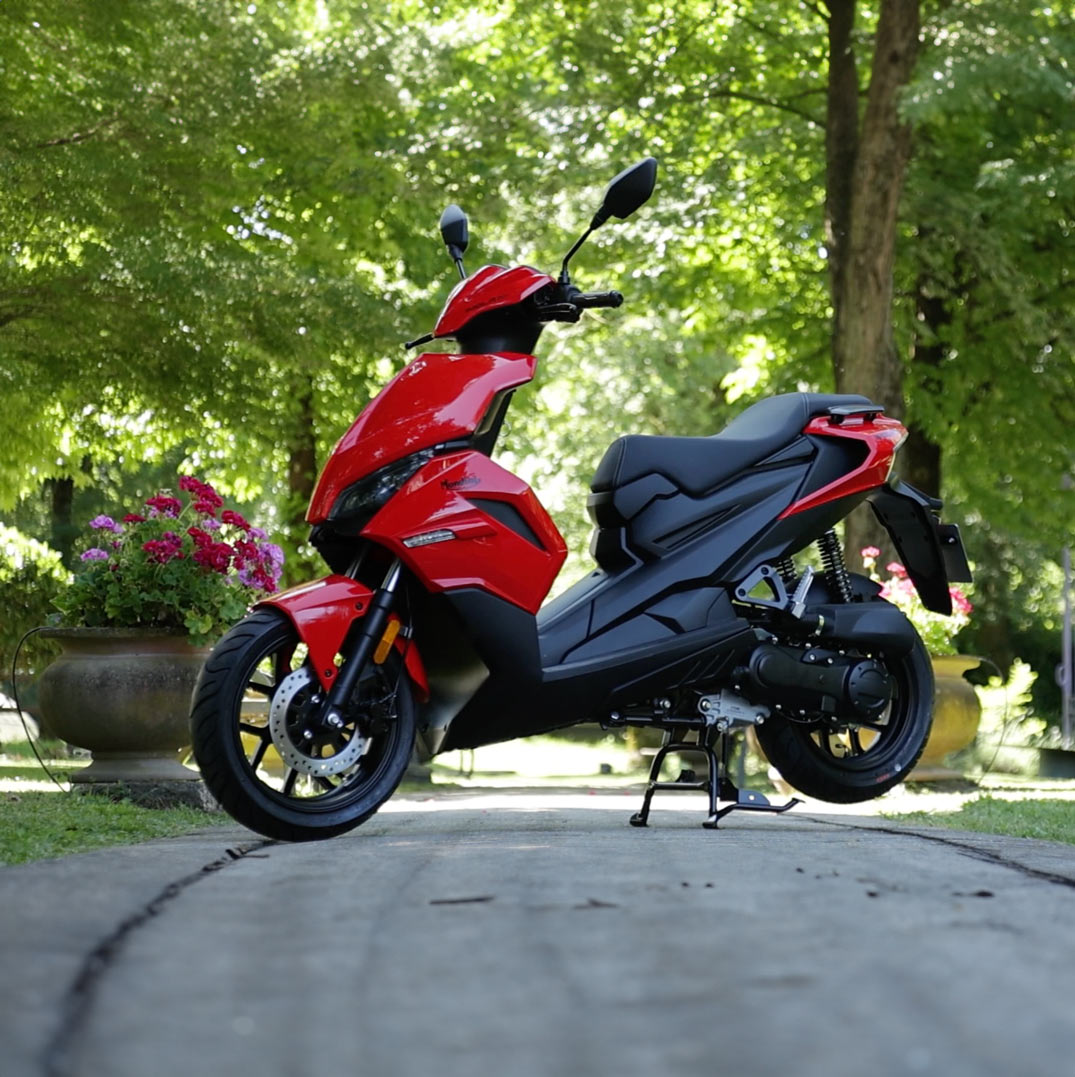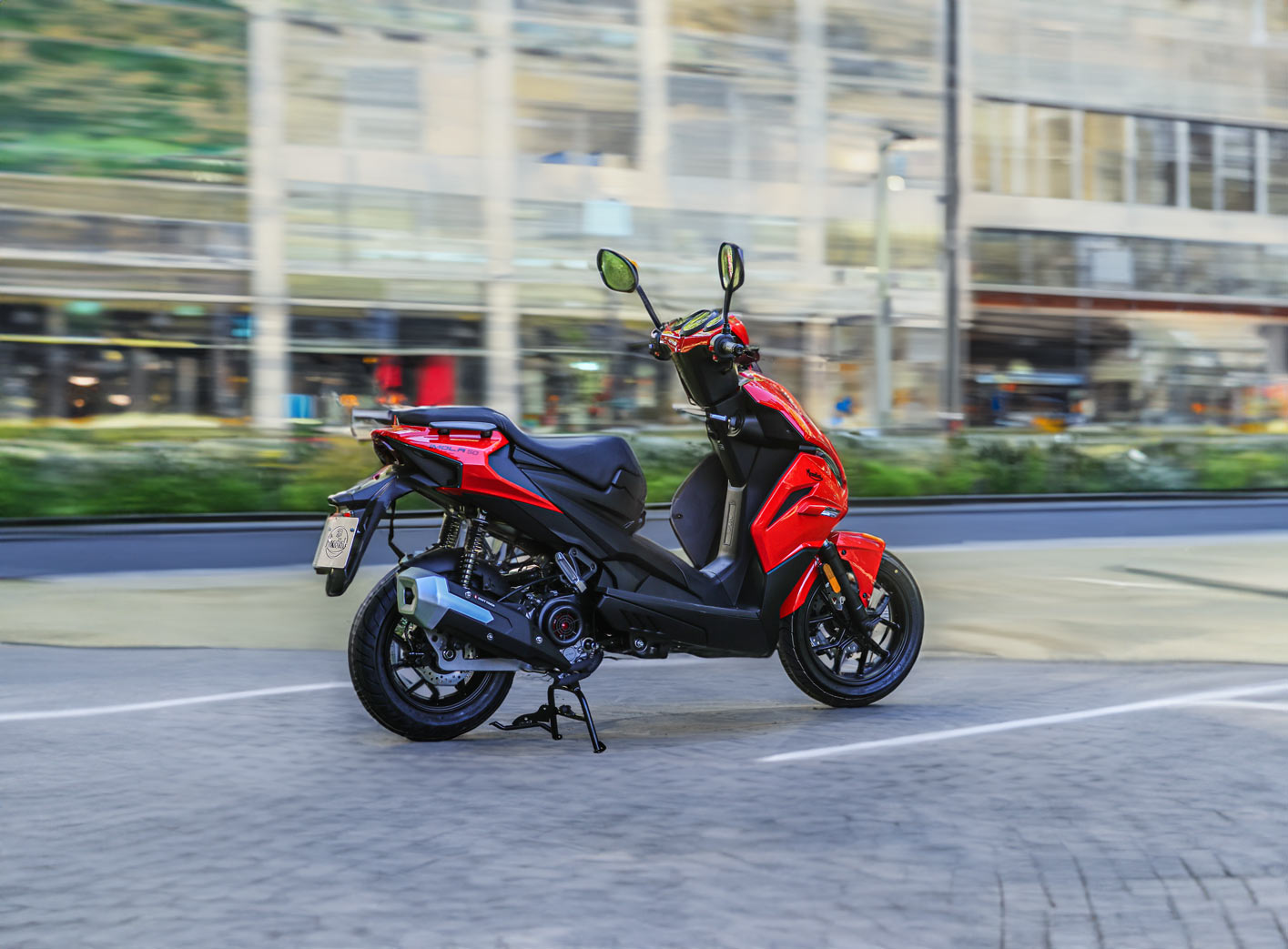 Small Caliber, Big Performance
If you're looking for the perfect combination of style and functionality, Imola 50 is your answer. Every detail, from its aerodynamic lines to its 13″ wheels, has been designed with the urban rider in mind. Agile in busy streets and stable in turns, Imola 50 redefines your idea of urban mobility, offering an unparalleled riding experience and making every city trip a true pleasure.
EXPERIENCE THE PURE
ESSENCE OF RIDING