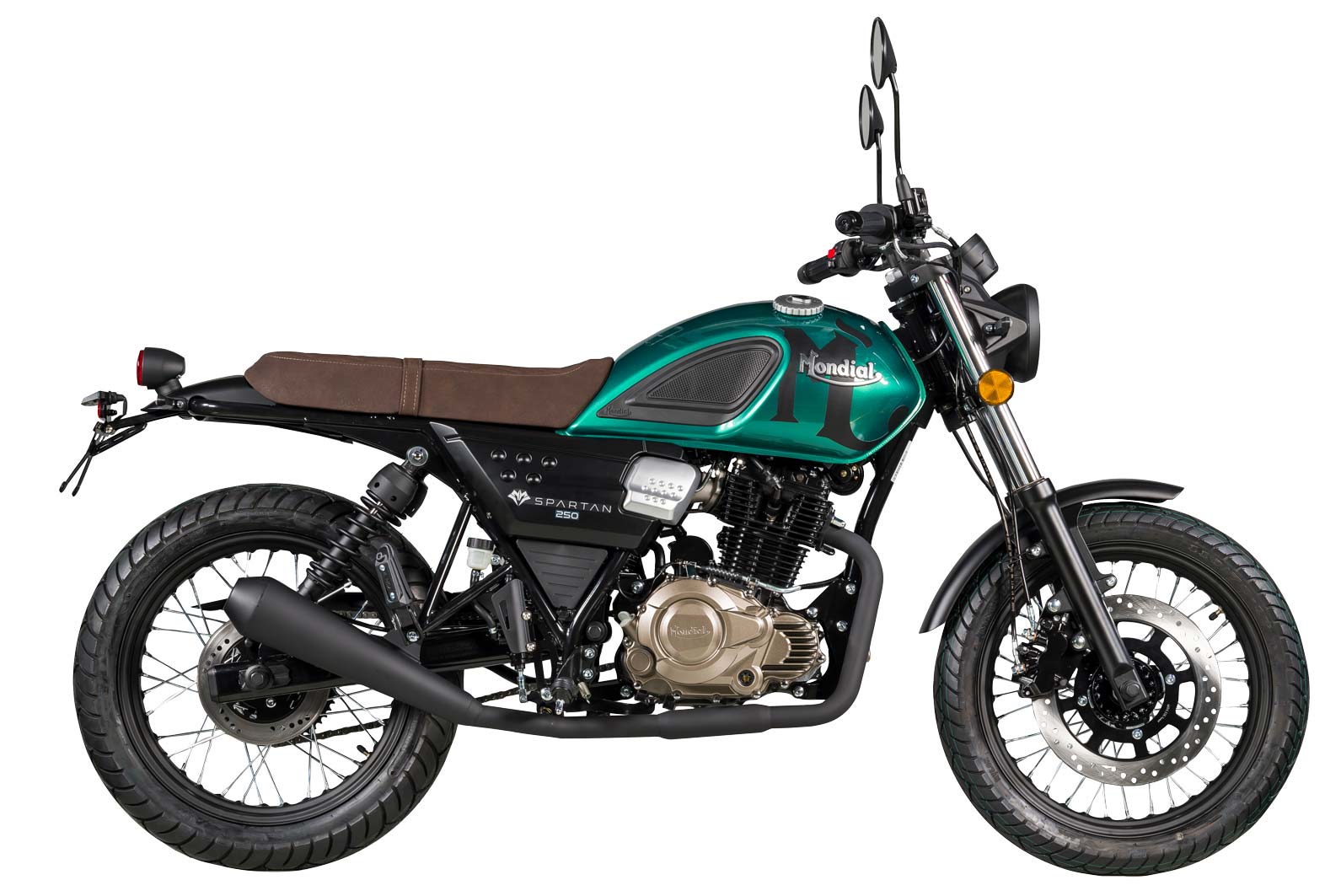 A Fusion of Classic and Modern
The Spartan 250 by F.B. Mondial masterfully combines the charm of retro design with modern accents.
Featuring a low seat height, this motorcycle ensures a comfortable and smooth ride for every rider. But it doesn't stop there: the Spartan 250 is also cutting-edge in technology with its bright color display and LED headlights, making it not only a beauty to behold but also a force to be reckoned with on the roads.
Type: Single cylinder, 4 stroke, SOHC, 2 valves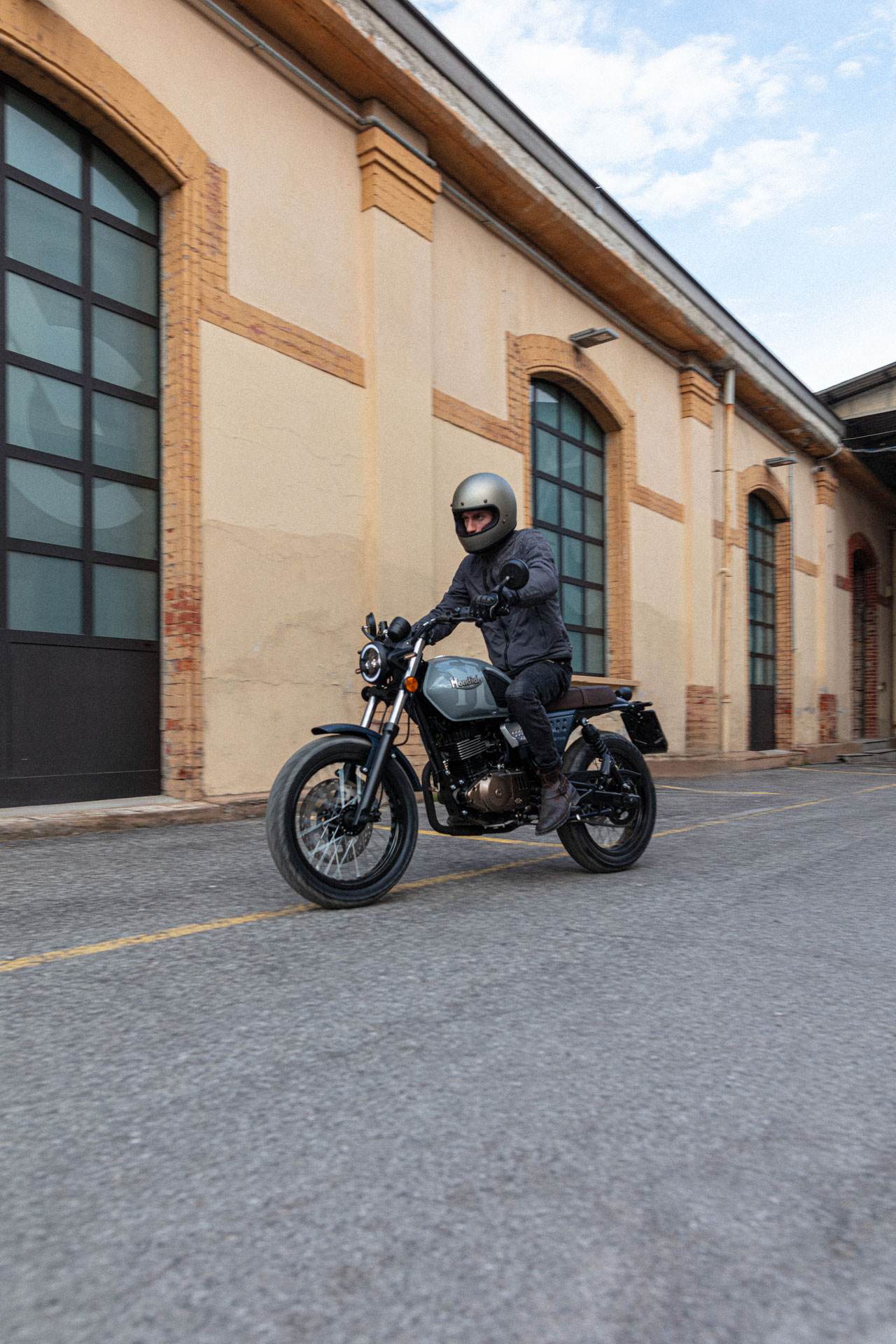 The Legacy of Warriors: Spartan 250
The legend of the Spartan warriors comes to life in the Spartan 250. This motorcycle, signed by F.B. Mondial, not only carries the name of these ancient heroes but also their strength, courage, and indomitability. The Spartan 250 is more than just a motorcycle; it's a call to past eras, a tribute to the timeless values of determination and audacity. Every time you saddle up, you're not just riding a motorcycle, you're riding history.
FEEL THE UNFILTERED
JOY OF THE JOURNEY