Power and Safety
in Harmony
Tackling every curve with confidence and power is now possible thanks to the SMX 125 Motard.
Equipped with a large-diameter front brake, it ensures optimal braking in every situation. But it's not just the braking power that sets it apart. The 125cc twin-cylinder engine, equipped with Dell'Orto fuel system, promises top-notch performance, offering every rider the opportunity to experience the true thrills of sporty riding." And with dual-channel ABS, safety is always at its highest, making every journey a worry-free experience.
Type: Single cylinder, 4 stroke, DOHC, 4 valves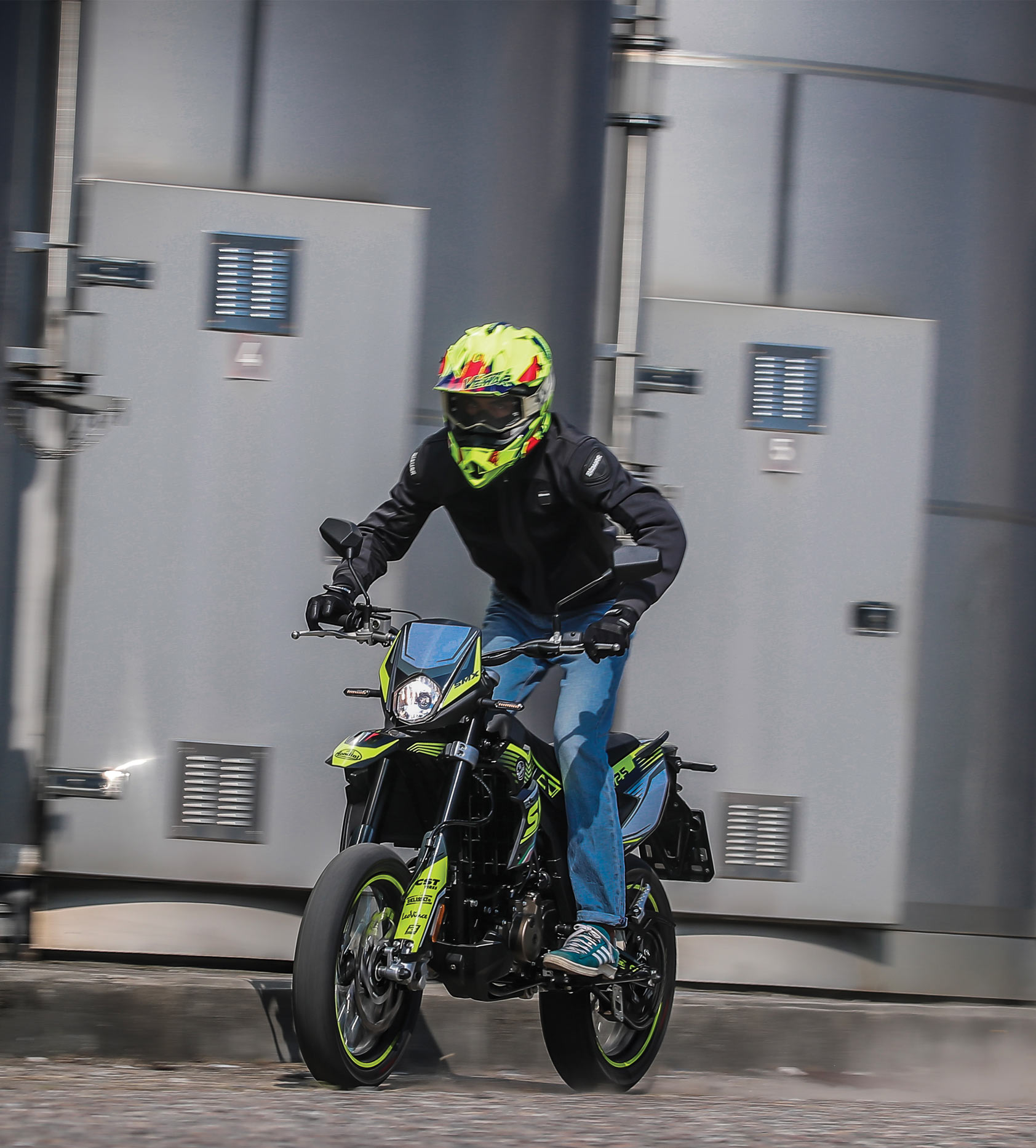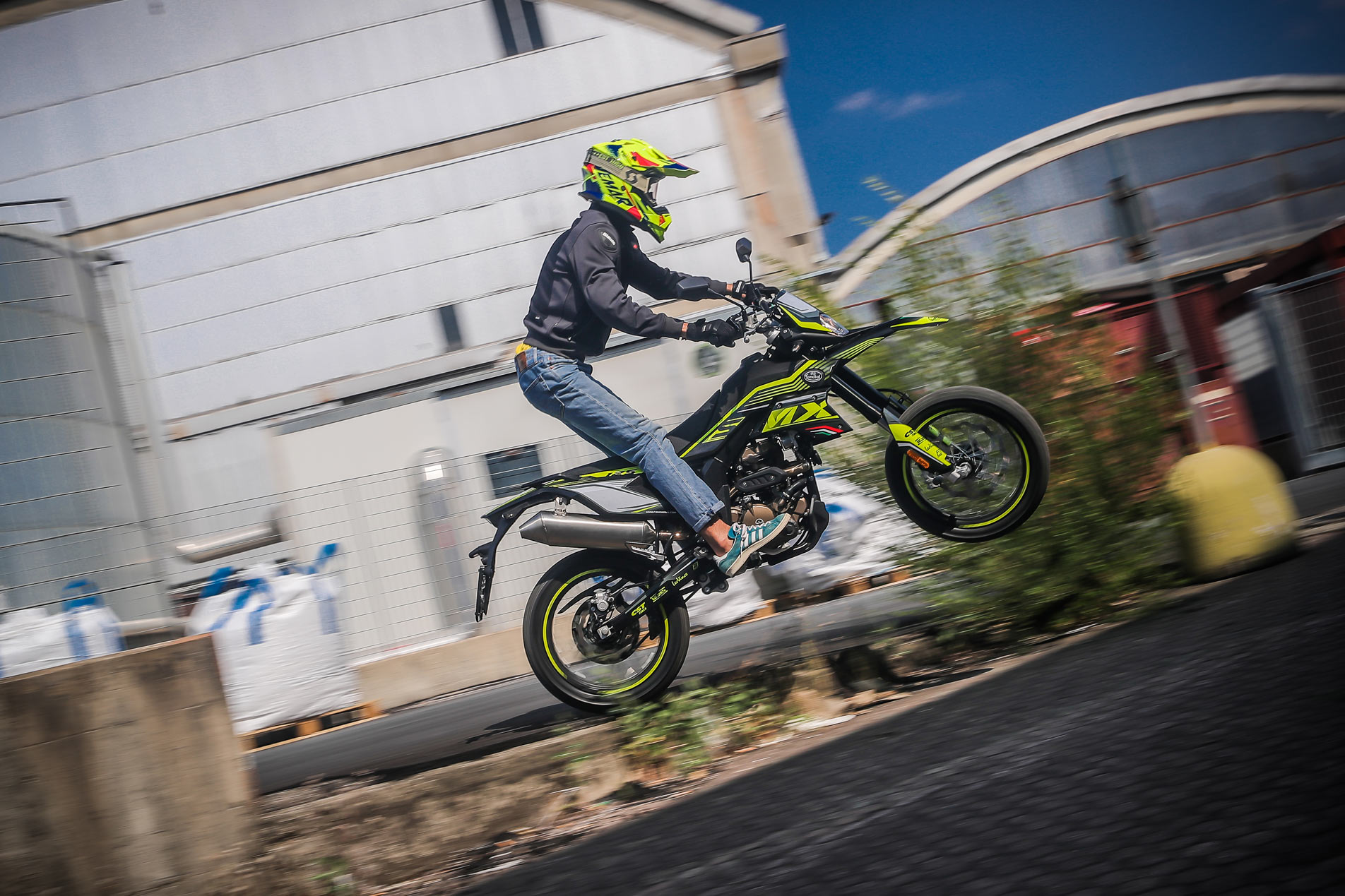 For Enthusiasts of the True Motard Spirit
Motard is not just a word, but a true lifestyle. For those who live every journey on two wheels as a real adventure, SMX Motard is the ideal companion. Every detail, every component has been designed to ensure maximum driving enjoyment, making every ride an unforgettable experience. If you are a true "Motard Addicted", you cannot choose anything but SMX. Prepare to experience the road like never before. Prepare to experience the street like never before.
EXPERIENCE THE PURE
ESSENCE OF RIDING